Welcome to our first blog…YAY!
Thank you for visiting our blog. You WON'T regret it, I promise. My aim for the blog is to keep you updated with what is going on at Diddi Drama HQ. I'll let you know of all the journeys we have been on with 'Stan the Star,' and to give you ideas of activities that you can do at home linked to the theme we have explored in the class, as well as letting you know about upcoming events.
Before we get to that, I best tell you a little about our classes and why I am so passionate about the benefits that Drama has.
As a fully qualified teacher with years of experience and Drama as a specialism, when designing the Diddi Drama programme I saw a great opportunity to link each of the sessions to the Early Years Foundation Stage Framework. This has allowed for each session to help develop your child's learning, whether that is developing numeracy skills through counting how many little men there are in the flying saucer in 'Space Week' or developing empathy and teamwork whilst we go to our very own 'Diddi Sports Day.' This is all done by journeying into our imagination through role play, music and dance.
I am SO passionate about the benefits of Drama for children; the confidence it develops, the creativity it inspires. I could talk about it all day! So, I best stop before I start rambling!
If you haven't experienced the absolute joy that a Diddi Drama session provides, join us at one of our upcoming events…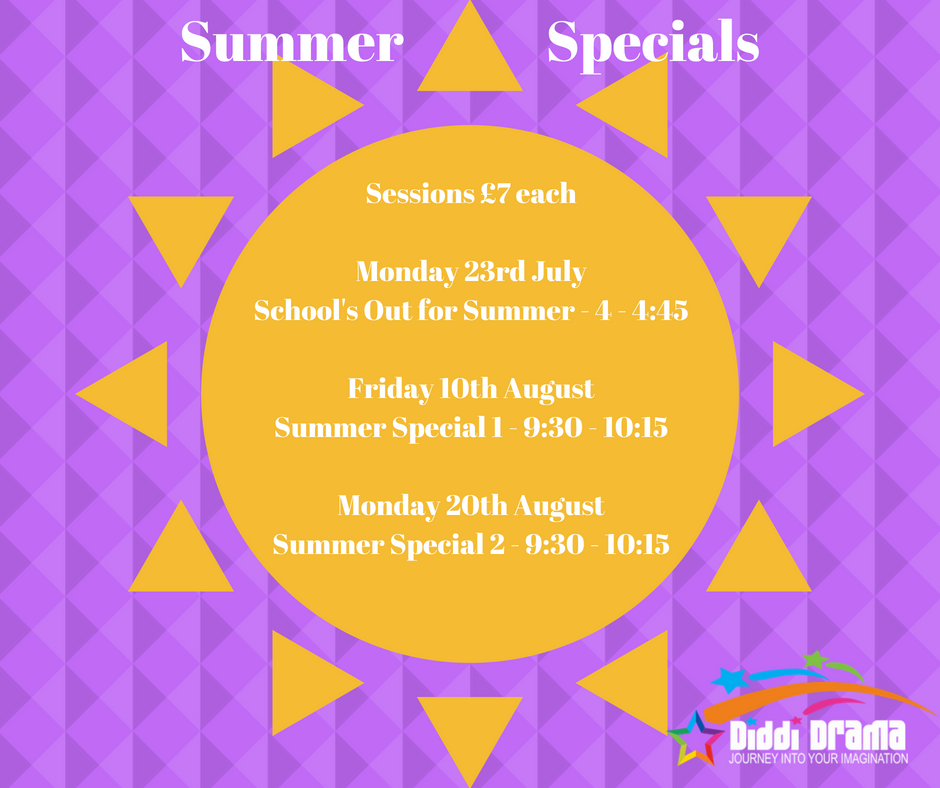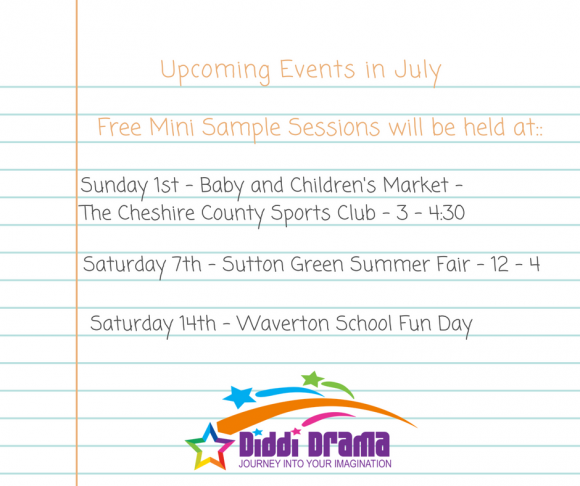 Click here to book your slot 
Book on to the Summer Specials before July 20th 2018 to get 10% off by using the code – FUO914
I look forward to seeing you soon at one of our fabulous events.
Love, Sarah x